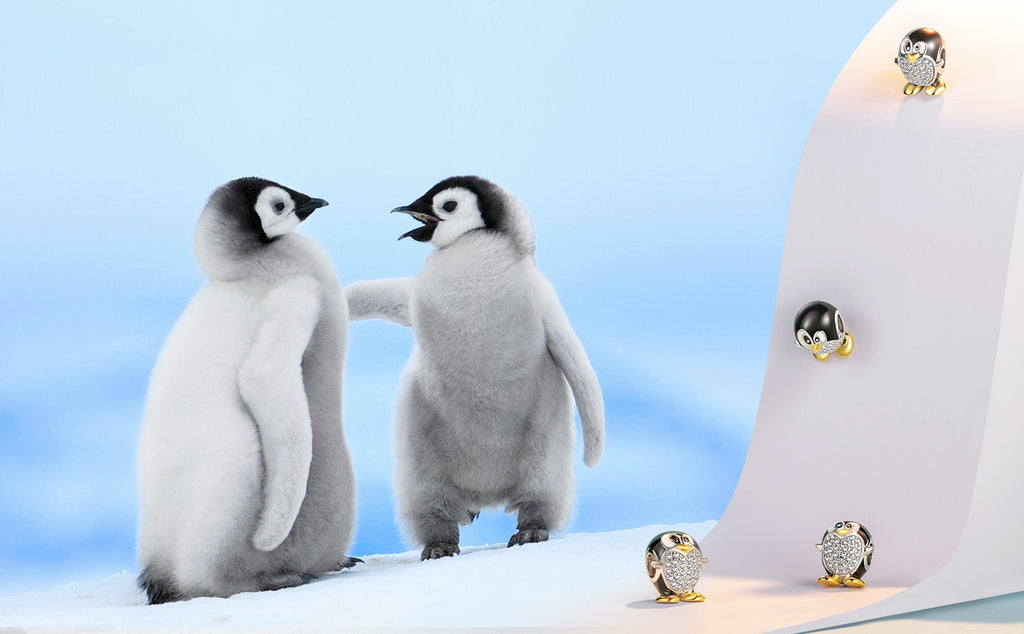 Many luxury jewelry brands incorporate animals into their designs, but not just any animals. They often choose to showcase the fierceness and power of creatures like tigers, lions, snakes, and spiders. These ferocious animals have become icons in the jewelry industry, with brands like Bvlgari and Cartier adopting them as their exclusive symbols.
However, for most people who want to wear jewelry in their daily lives, they prefer animal elements that are cute and docile. They gravitate towards animals like cats, dogs, and other beloved pets. This is where a French jewelry brand called GONA shines.
GONA is a fashion jewelry brand that was founded in 2020 by a group of animal lovers. Headquartered in Paris, France, the brand has its own factories in Strasbourg and Hong Kong, China. The name "GONA" derives from the founder's name, Nina, a passionate animal lover.
On their website (GONA.com), you'll discover a delightful collection featuring charming dolphins, playful puppies, adorable pandas, and even a cute penguin, among others.
The Brand Story
In an interview, founder Nina expressed her hopes for customers to find special, touching, and meaningful emotions within their jewelry—a source of spiritual sustenance. She emphasized that they answer the call of the Earth and aim to reflect its charm and warmth through their creations.
Before establishing the brand, Nina worked as the CFO of a listed fashion company. In the summer of 2015, while returning home from work, she stumbled upon a stray dog named Kimi.
"I found her in the park, lying on the grass when she was only 5 months old. Kimi had consumed some poisonous food by mistake, causing food poisoning. In pain, she repeatedly hit her head against a tree. The hardships of homelessness had taken a toll on her, leading to a severe skin disease. Her chocolate-colored fur was thin, with white patches in the shape of keys. Poor little thing!"
Taken in 2015, Kimi
Nina immediately took Kimi to a nearby veterinary hospital, where doctors administered stomach washes and provided a week of treatment. Fortunately, Kimi recovered and emerged from danger.
Taken by 2016
"She had these expressive eyes that spoke to me. Through her loving gaze, I realized I had made an important decision: I would adopt her."
Now, Kimi has blossomed into a beautiful dog. It was this encounter with a stray that ignited the idea of creating a jewelry brand for Nina.
Taken by 2022
Inspired by Kimi, Nina designed a charm based on her as a prototype. This idea extended to the entire jewelry brand, resulting in a diverse range of animal-inspired pieces.
A charm based on Kimi
To aid in rescuing more stray animals, GONA established its own stray animal rescue station. Additionally, a portion of the website's sales revenue is donated to animal welfare agencies as rescue funds.
Since its establishment, GONA has designed over 2,000 products, featuring more than 7 collections and 12 different styles. With a staggering sales record of over 3 million products, the brand believes that every bracelet carries a beautiful dream, and every charm tells a moving story, as Nina passionately affirms.
So, if you were given the opportunity to wear animal-inspired jewelry, would you seize it?