LATES FROM BLOG
The freshest and most exciting news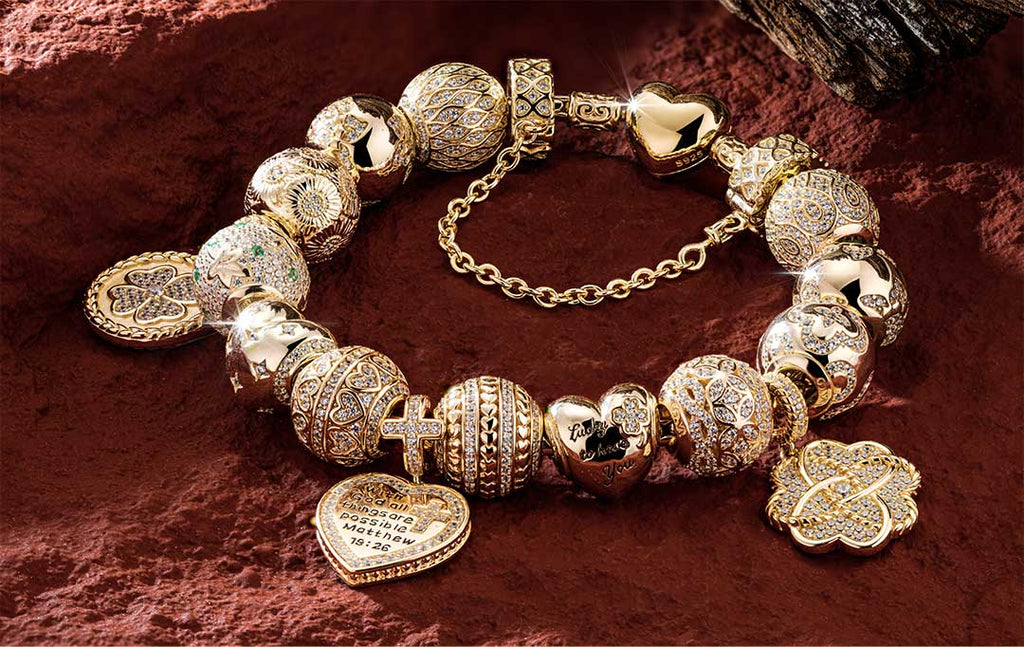 Captivating Charms: The Allure of CHARMS JEWELRY
Introduction:
In the world of fashion and personal adornment, jewelry has always held a special place. Among the myriad options available, CHARMS JEWELRY stands out as a timeless and enchanting choice. With its ability to reflect personal stories, memories, and sentiments, CHARMS JEWELRY has captured the hearts of many, becoming more than just accessories but cherished keepsakes.
A Brief History:
The origins of charms in jewelry can be traced back to ancient civilizations, where they were worn as protective amulets and symbols of status. Over time, these charms evolved to encompass religious, cultural, and personal meanings. In recent decades, CHARMS JEWELRY has experienced a resurgence in popularity, with modern interpretations retaining the emotional significance of their predecessors while incorporating contemporary designs.
Personal Expression and Storytelling:
CHARMS JEWELRY is an embodiment of personal expression. Each charm added to a bracelet or necklace tells a unique story, representing milestones, interests, and moments in the wearer's life. From birthdays and anniversaries to travel experiences and hobbies, these pieces serve as wearable memories, sparking conversations and allowing wearers to connect with others on a deeper level.
Endless Variety:
One of the alluring aspects of CHARMS JEWELRY is its incredible variety. Charms can be found in an array of materials, including precious metals, gemstones, enamel, and more. Whether you're drawn to delicate and minimalist designs or bold and intricate ones, there's a charm to suit every style preference. This versatility makes CHARMS JEWELRY a perfect choice for individuals seeking to curate a collection that evolves with them over time.
Gifts that Keep Giving:
The charm's inherent sentimental value makes it an exceptional gift choice. Whether it's a cherished friendship, a special family bond, or a romantic connection, gifting a charm symbolizes thoughtfulness and care. Moreover, since CHARMS JEWELRY can be customized, each gift can be tailored to reflect the recipient's personality and interests, ensuring that the sentiment behind the gesture is truly heartfelt.
Modern Trends:
As fashion trends evolve, so does the world of CHARMS JEWELRY. Contemporary designs often combine traditional elements with modern aesthetics, resulting in pieces that resonate with both nostalgia and current tastes. Furthermore, many brands now offer customizable online platforms, allowing customers to design their own charms and jewelry, enhancing the personalization factor.
Conclusion:
CHARMS JEWELRY continues to captivate enthusiasts around the world, offering a blend of historical significance, personal expression, and aesthetic appeal. In a society that values authenticity and individuality, these timeless pieces provide a tangible way to carry memories and emotions wherever we go. As we navigate the ever-changing currents of fashion, CHARMS JEWELRY stands as a steadfast symbol of our unique journeys and the stories that define us.