31-Day Return & Exchange Policy
We want you to feel comfortable and confident when shopping at GONA, that's why we offer a 30-day return & exchange policy. If for any reason you're not satisfied with your purchase, you may return or exchange the unused item in its original condition as long as you contact us within 30 days from the delivery date.
Return & Exchange Conditions
Non-Refundable GONA
Refunds
Self Service Return & Exchange Instructions
Step 1: Initiate your return
CLICK HERE >
Sign in and go to "My Orders" on the dashboard to select the item(s) you want to return.
Step 2: Receive return notification email
Once you initiate your return (Step 1), you will receive an email titled "Notification of Your Return Progress from GONA" within 48 hours. Within this email, you'll receive the further return instructions.
Step 3: Pack & Ship the item(s)
Enclose a copy of your return with the order number, full name and email address. Package should be shipped pre-paid through a traceable method.
Step 4: Upload return tracking number
Remember to sign in and upload the return tracking number once the package is shipped back.
Return Flow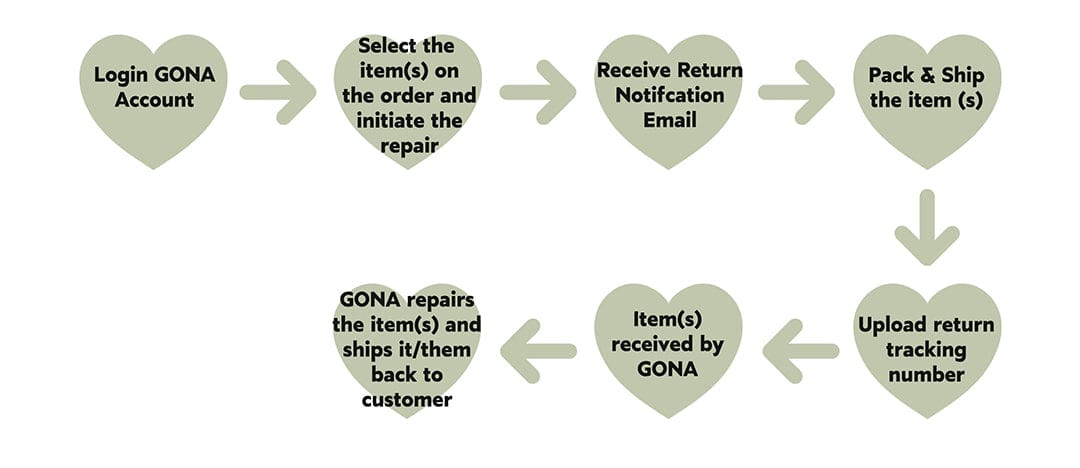 Exchange Flow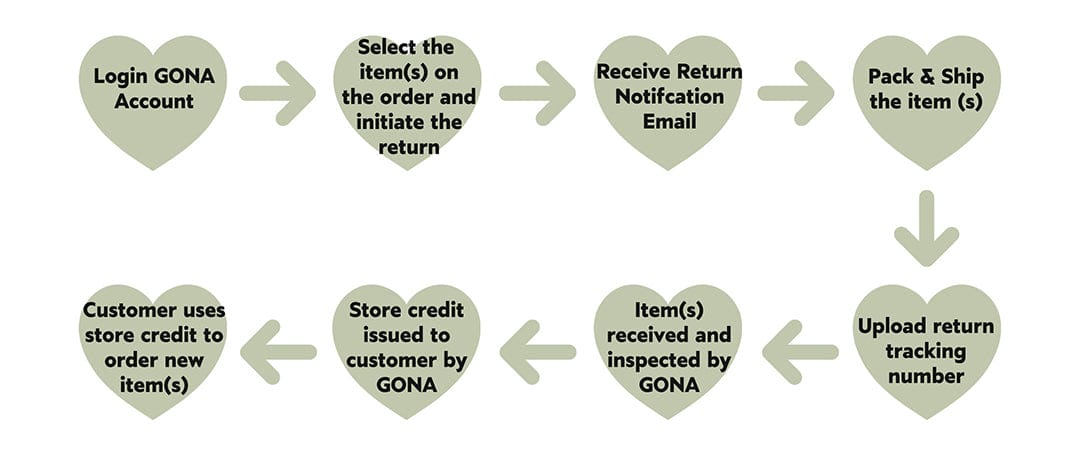 Cancellation Policy
We want your order to be made just the way you want it! Please review your personalization/engraving/special order information before submitting your order. Check spelling, dates and names carefully. You are welcome to contact us if you have questions before placing your order.
Generally, all items will be sent into production 120 minutes after we receive the payment. Therefore, any cancellations after that time will incur a 30% material and processing fee.