zsed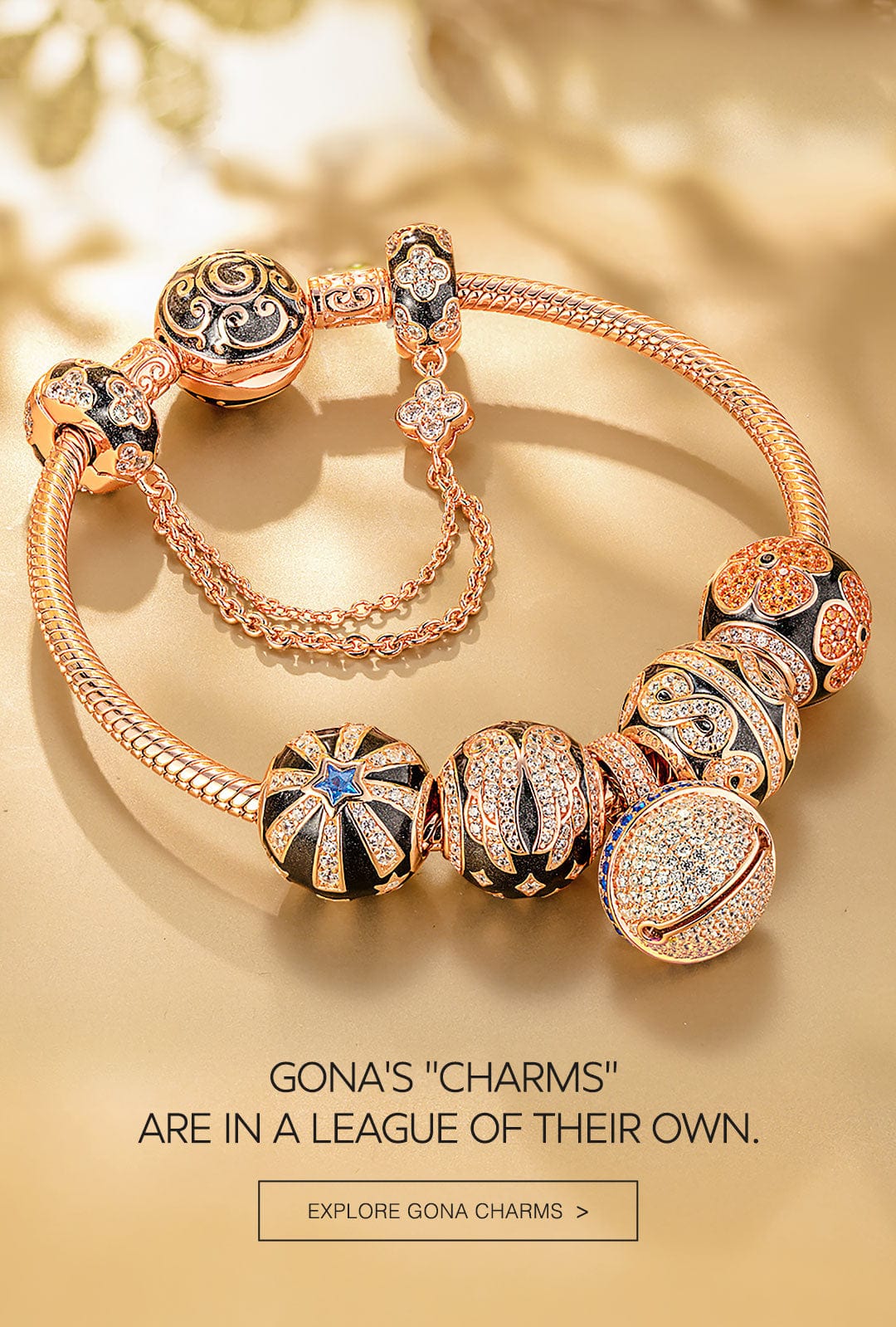 1.Heavier and larger than other
charms, just perfect!
2.More delicate and complex process
Micro-painted enamel under the microscope
Micro-painted enamel
is a paramount feature of GONA's craftsmanship,
and GONA ensures that each final goods are by hand.
Our master craftsmen enamel under a microscope
and take at least 4 hours to paint a piece.
3.Discover our materials
-Colored silver
After conducting thousands of experiments,
GONA's laboratory
has developed the perfect metal ratio formula
by fusing solid silver with other metals.
This results in a more durable
and shiny luster for our silver jewelry,
overcoming the industry-wide issue of oxidation and fading.
Throughout history,
people have cherished gold ornaments
for their beauty and value.
At GONA,
we've taken this appreciation to the next level with
our exclusive colored silver alloy,
which features 14k gold or rose gold plating.
The introduction of our unique S180 marks a new chapter
in our rich history of helping individuals express
their personal style.
The colored silver alloy with 14k gold plating allows us to offer gold lovers fabulous jewelry at affordable prices, enriching our collection with new options.
The colored silver alloy with 14k rose gold plating represents individuality and personality, romance and unostentatious luxury.
COMPATIBILITY of GONA's Charms
GONA's charms are highly versatile, and can be applied to all of GONA's bracelets, necklaces, and earrings, as well as to similar brands like Pandora's bracelets and necklaces.