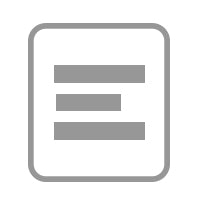 Product Descriptions
Metal
Weight
Color
Size
Sterling Silver
2.83g

Rose

Gold

11mm
Craftsmanship
Theme
Gem Color
Hole Size

Enamel,

Cubic Zirconia

Heart

Diamond

White

4.5mm
Unique design of this timeless Heart-Charm is a visionary creation. FANCI excels at expressing love and beauty through drawing inspiration from all beautiful things in the world, exploring new possibilities, and dedicated to bringing you the cutest jewelry ever!
Adopting Diamond Standard of technology and micro-painted enamel handicraft technology to make each product durable and attractive. All of the enamel processes and inlay processes are elaborately finished under microscope by a top master craftsmen. All products go through 18 production processes and 171 hours of crafting to ensure that each charm is an exquisite high-quality jewelry.
Completely compatible with Pandora charm bracelet. All charms are made of sterling silver, lead-free & nickel-free, we guarantee all products are nontoxic and corrosion-resistant, you won't get any irritation or skin rashes, 100% safe for sensitive skins. All gemstones such as Swarovski Crystal, Austrian zirconia and pearls have undergone multiple selections and inspections to ensure that the color, cut and clarity are achieved the highest international certification standards.
FANCI guarantees all products are authentic and each product has a corresponding Appearance Patent Certificate and SGS Quality Certificate (A leader of jewelry industry, SGS is an internationally authority for quality certification). As an surprising gift, FANCI records each important memorable moment for you. FANCI is also especially popular among men as an perfect present for wives, daughters, mothers and lovers. Moreover, FANCI provides quality customer service which is 30-day return & exchange policy and one-year warranty. High-quality customer experience is the biggest driving force for us to move forward!
FANCI, originated from Strasbourg, France, is a well-known jewelry brand most popular with young women in recent years. FANCI adheres to the original design, draws inspiration from the myth of love and beauty, and presents a subtle and glamorous style. FANCI wants to provide all romantics with creative ways to express love and longing for a better life through various themed jewelry, accessories and gifts. Exploring charming animal series charms, alphabet series charms, constellation series charms, love&heart series charms, starry series charms and birthstone series charms, all made with exquisite materials and crafted with love, care and precision that retain their gleam for generations.